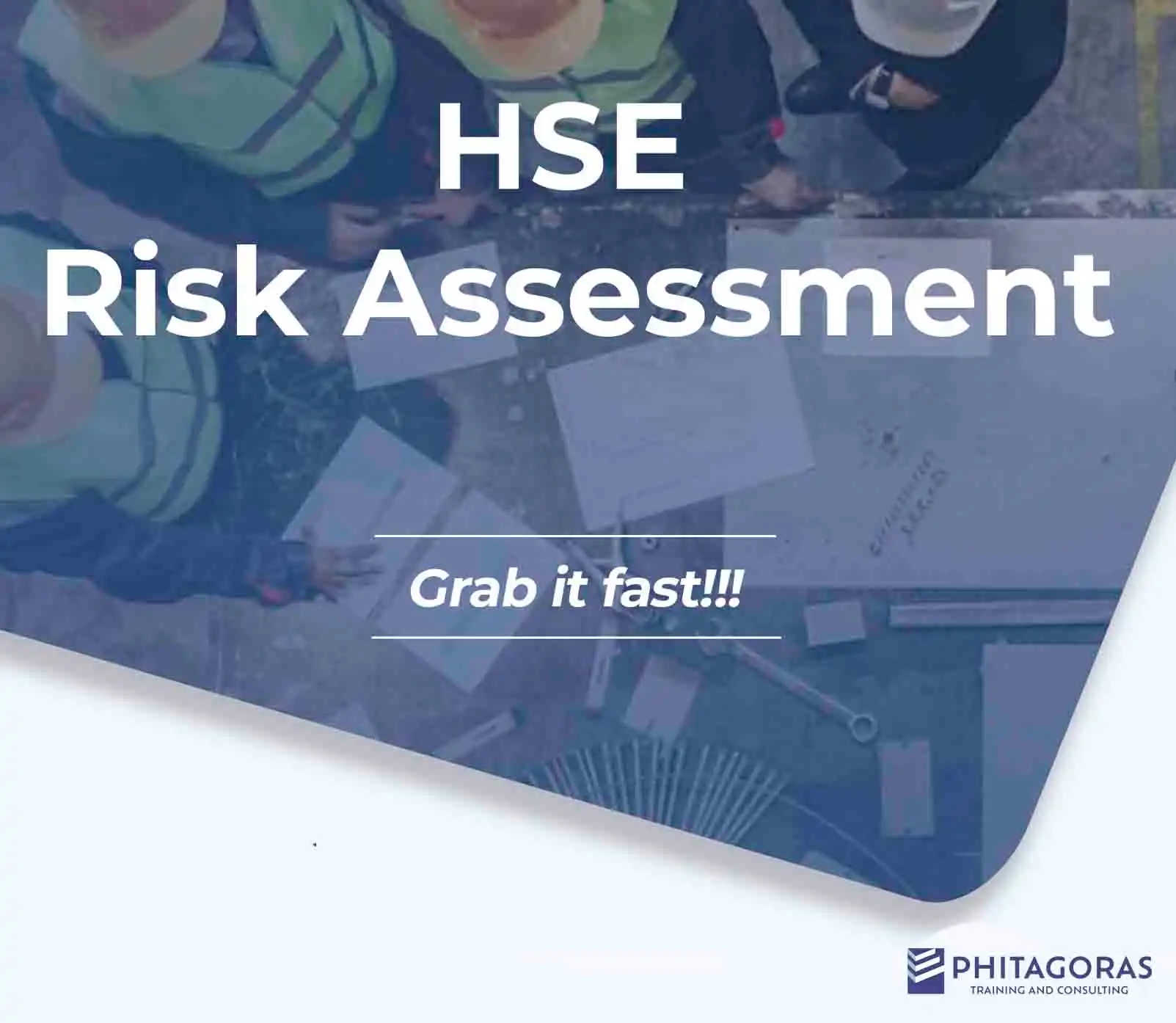 Training HSE Risk Assessment (Health Safety & Environment)
Penilaian Risiko merupakan langkah penting dalam perlindungan karyawan,  bisnis, serta kepatuhan terhadap peraturan yang berlaku.    Dalam berbagai kasus pengukuran risiko yang tepat dapat meningkatkan kesiapan perusahaan dalam pengendalian risiko. Peraturan sendiri tidak bermaksud menghilangkan risiko secara total melainkan lebih  pengertian "as low as 'reasonably practicable'.
PHITAGORAS akan melengkapi klien dan peserta pelatihan dengan metodologi yang  setara dengan manajemen risiko, tehnologi, dan operasional kelas dunia. Pengetahuan yang dirangkum dalam konsultasi atau pelatihan merupakan konversi lapangan praktis menjadi sebuah bahan yang berkonsep kinerja tinggi sebagai pelindung dan pengaman karyawan dalam meningkatkan kinerja mereka dalam penilaian risiko di pekerjaan mereka masing masing, dalam lingkup manajemen risiko, HSE Risk Manajemen termasuk diantaranya:
• Enterprise Risk Management
• SHE Risk Management
• Technology Qualification
• Verification
• Offshore/Onshore Classification
• Asset Risk Management
Risk Management Concept
• Risk based decision Support
• Decide who might be harmed and how
• Assessment and benchmarking of asset
• Asset Operation management
• Maintenance and Inspection Management
Identify the hazards
• Evaluate the risks and decide on precautions
• Hazard and Operability (HAZOP) facilitation
• Hazard Identification (HAZID) facilitation
• Failure Modes Effect and Causality Analysis (FMECA)
• Quantitative Risk Assessments (QRA)
• Fire and Explosion Analysis (FEA)
• Escape, Evacuation and Rescue Analysis (EERA)
Lanjutan : Hazard Identification
• Emergency Systems Survivability Analysis (ESSA)
• Layer of Protection Analysis (LOPA)
• Plant and process failure incident investigations and root cause analysis
• Safety Integrity Level (SIL) studies
• Ergonomics assessment.
Case Study : Risk Management
• Record your findings and implement them
• Review your assessment and update if necessary
• Risk Assessment Reporting
• Risk Assessment Tools and formatting
SIAPA YANG HARUS MENGHADIRI TRAINING HSE RISK ASSESSMENT
HSE Engineer
Production Engineer
Maintenance Engineer
Contractor dan middle management
METODA TRAINING HSE RISK ASSESSMENT
Penyampaian materi (Theories)
Study Kasus (Sharing)
Interaktif Diskusi
JADWAL TRAINING : (Selama Masa Pandemi Training dilaksanakan Secara Online)
➤ Jadwal Training Online
*(Training Online dilaksanakan pada Aplikasi Conference (Zoom) bisa diakses via Mobile ataupun Laptop/PC, info lebih lanjut hubungi kami)
➤ Jadwal Training (Tatap Muka)
Jakarta, 10 – 11 Desember 2020
Selama Masih Masa Pandemi Covid-19, Training Tatap Muka masih belum bisa dilaksanakan.
INVESTASI 
Investasi Trianing (Online) :
Rp. 4.499,000- Rp.3.999.000.-

Investasi Training (Tatap Muka) :
Rp. 5.499,000- Rp.4.499.000.-

Fasilitas Training:
Fasilitas Training: Modul Training yang berkualitas (hardcopy dan softcopy), Training Kit, Souvenir, Tempat training yg nyaman di hotel berbintang, Makan Siang, coffee / tea break, Sertifikat, Foto bersama seluruh peserta
MENGAPA MEMILIH PHITAGORAS?
Berdiri sejak tahun 2003, Phitagoras merupakan PJK3 Resmi Kemnaker dan satu – satunya QHSE Training & Consulting di Indonesia yang sudah memiliki sertifikat ISO 9001:2015 & OSHAS 18001:2007 dari British Standards Institution (BSI) serta memiliki 3 akreditasi internasional dari NEBOSH UK, CIEH UK dan British Safety Council. Phitagoras juga memperoleh lisensi Tempat Uji Kompetensi BNSP melalui LSP K3 ICCOSH dan LSP OSHE Nusantara.
Phitagoras sudah disertifikasi ISO 9001:2015 oleh BSI dengan nomor sertifikat FS 669848 dan OHSAS 18001:2007 dengan nomor sertifikat OHS 669850


Silahkan klik dibawah ini untuk download silabus :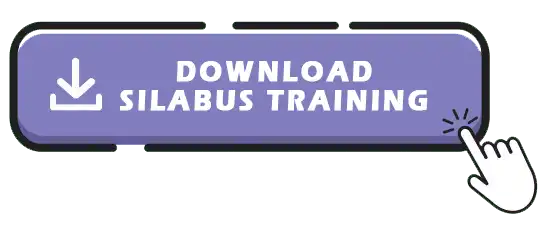 Pendaftaran Awal Training