April 6, 2016
Posted by:

admin

Categories:

Certified Professional in International Supply Chain (CPISC), Supply Chain Management, Training Unggulan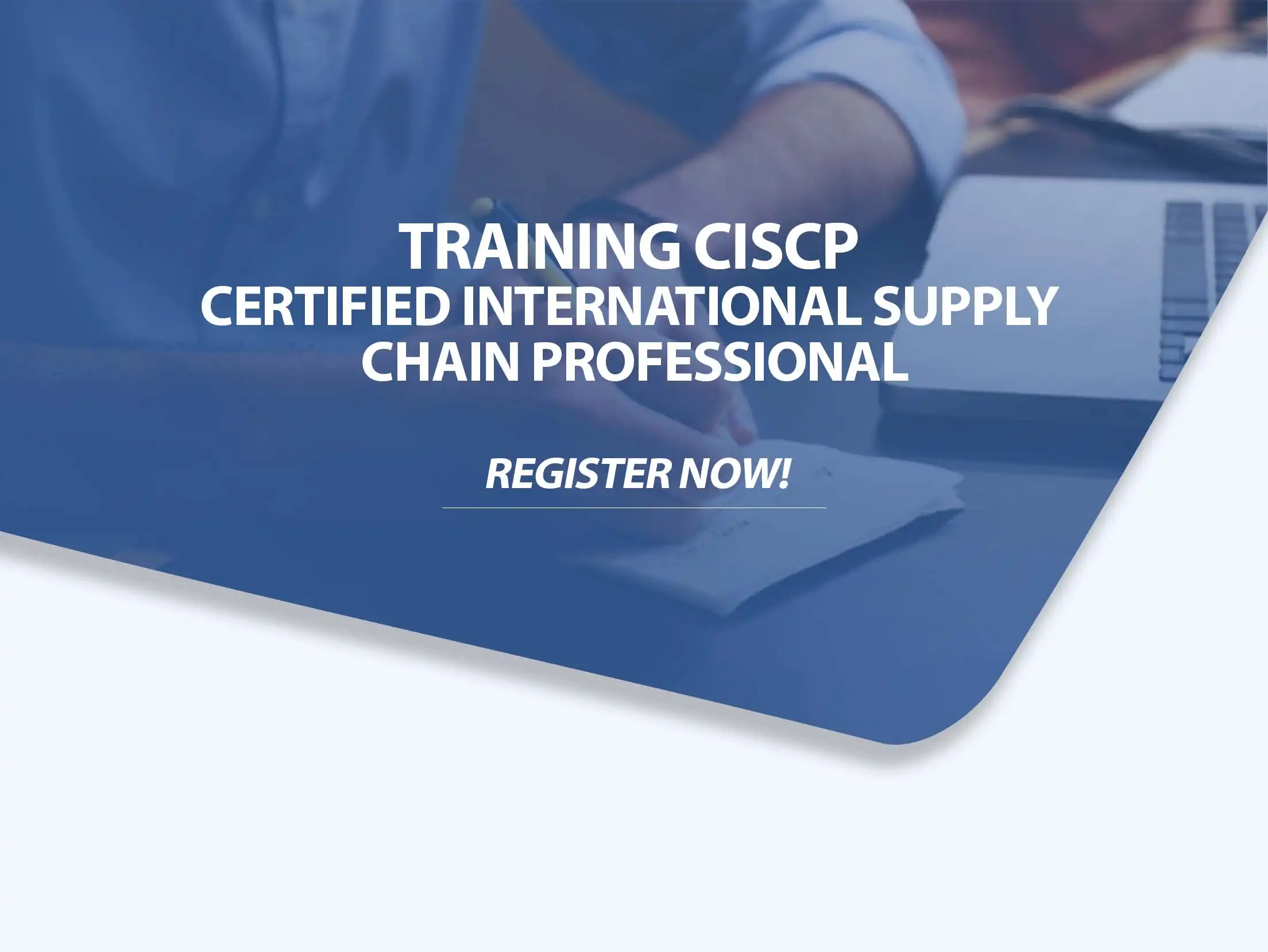 Training Certified International Supply Chain Professional CISCP
Phitagoras Training and PASAS (Purchasing and Supply Association Singapore) is proud to present the Training Certified International Supply Chain Professional CISCP
CISCP certification is open to all persons who have relevant knowledge in supply chain and for those who want to gain a broad knowledge of International Supply Chain Management that can be applied in their organisation.
Prerequisite eligibility for the certification is a minimum of three years business experience with a Bachelor degree or five years of experience with a diploma.
This certification program will test for an understanding of contemporary international supply chain management. The increasing integration of all functions of the firm requires that supply chain professionals must be aware of the impact that logistical decision-making has on other elements of the firm's strategic goals and objectives. In addition, the current supply chain professional must have an awareness of the changes in and increased use of technology, emphasis on strategic planning, and supply chain integration as a competitive imperative.
Key Objective Training
Training CISCP Certified International Supply Chain Professional
Acquires knowledge and skills in a broad range of work activities, usually performed in a wide variety of tasks, some of which are complex and non-routine.
Exposes to emerging processes and technologies in evolving in the International business.
Understand logistics strategies and processes, the interrelationships between and within supply chain networks (generic knowledge)
Acquire special functional
Certification Content
Module 1 – Introduction to Supply Chain Management (SCM)
Module 2 – Benefits of Supply Chain Management
Module 3 – Value Chain Management
Module 4 – Internal and External SCM
Module 5 – Outsourcing Strategies in SCM
Module 6 – Sourcing and Procurement / Supplier Relationship Management
Module 7 – Logistic, Warehousing, Distribution in SCM
Module 8 – Global Supply Chain
Module 9 – Cold SCM, Halal SCM and Green SCM
Module 10 – Leadership in SCM
Module 11 – Information and Communication Technology in SCM
Module 12 – Internet of Things (IOT) in SCM
Who Should Attend
Supply Chain practitioner, Purchasing practitioner, Logistic practitioner, Warehouse and distribution practitioner, Marketing & Customer Service practitioner, Lecturer and University Student, and others who interested to widen their knowledge in supply chain management
Benefit of this certification program
Successful candidates are granted the designation and the designation may be used just as similar recognitions are employed in purchasing, logistics, supply chain management and other professions. Either the full expression or the initials may be used after the individual's name on business cards, stationary, etc
The Certification is valid for only three years  from date of issue . The professionals will be required to renew their certification upon expired. Certification will be renewed after a review session and obtaining necessary industrial practice requirements according to our PASAS certification boards renewal criteria.
Assessment
Completion of the certification program requires completion of an examination on multiple choice question (MCQ) and/or short questions and an industrial project. The assessment is prepared by Board of Examiners consist of a range of  certified practitioner and educator members from reputable University.
The Certification Program is administered  by PASAS Qualification Review Board (ORB) responsible for reviewing the eligibility of applicants, the conduct examination itself and notifying candidates of the results.
Investment
IDR 10.999.000,- (Full Payment 1 week before the course)
IDR 12.000.000,- (Normal Price)
The Course Fee Includes
Lunch, 2 x Coffee and snacks each day, Course Workbook & Training Kit
THE COURSE FEE EXCLUDES: Hotel accommodation
Course Schedule Training CISCP
MENGAPA MEMILIH PHITAGORAS?
Berdiri sejak tahun 2003, Phitagoras merupakan PJK3 Resmi Kemnaker  dengan No. KEP. P. 052/BINWASK3-PNK3/XI/2017 dan satu – satunya QHSE Training & Consulting di Indonesia yang sudah memiliki sertifikat ISO 9001:2015 dengan No Sertifikat FS 669848 & OHSAS 18001:2007 dengan No Sertifikat OHS 669850 dari British Standard Institution (BSI) serta memiliki 3 akreditasi internasional dari NEBOSH UK, CIEH UK dan British Safety Council. Phitagoras juga memperoleh lisensi Tempat Uji Kompetensi BNSP melalui LSP K3 ICCOSH dan LSP OSHE Nusantara.
Phitagoras is OHSAS 18001:2007 certified from BSI (certificate number: OHS 669850) & ISO 9001:2015 certified from BSI ( Certificate number: FS 669848)


Pendaftaran Awal Training