Training Audit ISO 14001
Top management dari setiap organisasi yang telah dengan segala upaya merancang, mempersiapkan dan melaksanakan Environmental Management System berdasarkan ISO 14001:2015 akan selalu bertanya tentang keefektifan dari pelaksanaan System tersebut. Salah satu cara untuk mengetahui apakah System telah dilaksanakan secara efektif atau tidak adalah dengan melakukan Internal Audit. Hasil dari Internal Audit akan digunakan sebagai salah satu masukan dalam Management Review yang disyaratkan oleh ISO 14001:2015
Kapan Internal Audit harus dilaksanakan, bagaimana caranya dan siapa yang harus melakukan Internal Audit, serta apa yang harus dilakukan dengan hasil Internal Audit? Dalam pelatihan dua hari ini peserta akan mendapatkan jawaban dari pertanyaan itu semua, serta dilatih bagaimana cara melakukan Internal Audit, termasuk praktik langsung melakukan Audit Internal di Perusahaan.
GARIS BESAR PROGRAM TRAINING AUDIT ISO 14001

MANFAAT TRAINING AUDIT ISO 14001

• ISO 14001:2015 Introduction
• Review of the requirements of ISO 14001:2015
• Internal Audit
• Audit Performance
• Audit Closing, Reporting and Follow Up
• Audit Check List
• Audit Internal Simulation
• Memahami persyaratan ISO 14001:2015
• Memahami apa dan kenapa diperlukan Internal Audit
• Mengetahui cara melaksanakan Internal Audit
• Memahami kompetensi yang diperlukan untuk menjadi Internal Auditor
• Mengetahui cara menganalisa hasil Internal Audit
• Mengetahui cara menindak lanjuti hasil Internal Audit
JADWAL TRAINING :
➤ Jadwal Training Online (Selama Masa Pandemi Training dilaksanakan Secara Online)
26 – 27 April 2021
24 – 25 Juni 2021
04 – 05 Agustus 2021
20 – 21 Oktober 2021
20 – 21 Desember 2021
*(Training Online dilaksanakan pada Aplikasi Conference bisa diakses via Mobile ataupun Laptop/PC, info lebih lanjut hubungi kami)
➤ Jadwal Training (Tatap Muka)
Selama Masih Masa Pandemi Covid-19, Training Tatap Muka masih belum bisa dilaksanakan.
INVESTASI 
Investasi Training (Online) :
Rp. 5.999,000- Rp. 3.299.000.-

FASILITAS TRAINING ONLINE:

Sertifikat Kehadiran 
Softcopy Materi
Investasi Training (Tatap Muka) :
FASILITAS TRAINING OFFLINE:

Rp. 8.649.000,- Rp. 7.499.000,-
Modul Training  (hardcopy / softcopy)
Training Kit
Tempat training di hotel berbintang,
Makan Siang, coffee / tea break,
Sertifikat Attendance
Foto Bersama
MENGAPA MEMILIH PHITAGORAS?
Berdiri sejak tahun 2003, Phitagoras merupakan PJK3 Resmi Kemnaker dan satu – satunya QHSE Training & Consulting di Indonesia yang sudah memiliki sertifikat ISO 9001:2015 & OSHAS 18001:2007 dari British Standards Institution (BSI) serta memiliki 3 akreditasi internasional dari NEBOSH UK, CIEH UK dan British Safety Council. Phitagoras juga memperoleh lisensi Tempat Uji Kompetensi BNSP melalui LSP K3 ICCOSH dan LSP OSHE Nusantara.
Phitagoras sudah mendapatkan sertifikat verifikasi Tempat Uji Kompetensi dari Lembaga Sertifikasi Profesi LSK K3 ICCOSH no 230/LSP LSK-K3/III/14 & LSP OSHE Nusantara.


Pendaftaran Training Audit ISO 14001:2015
Silahkan Klik Tombol "Daftar Training" dibawah ini, untuk melakukan pendaftaran Training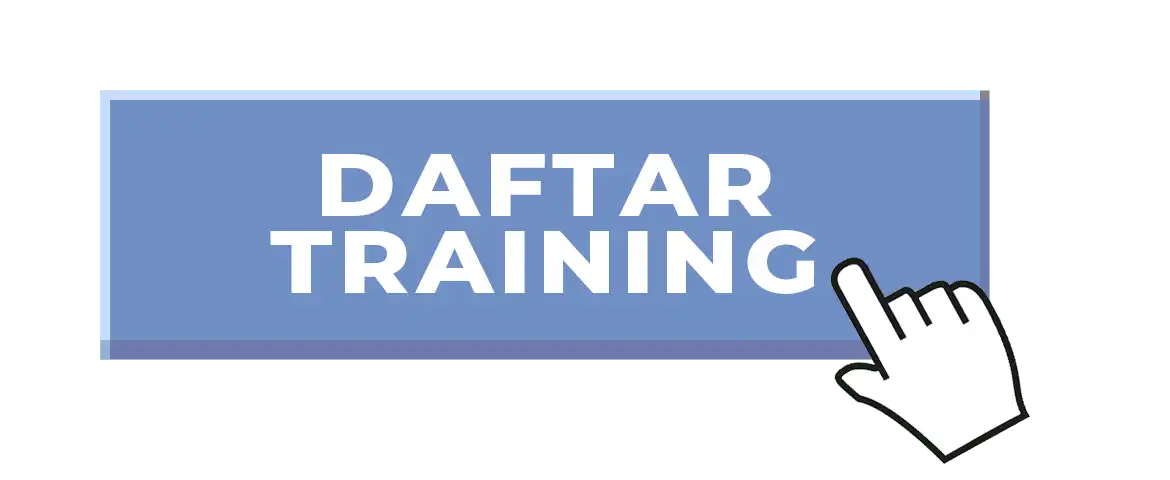 Share on Whatsapp