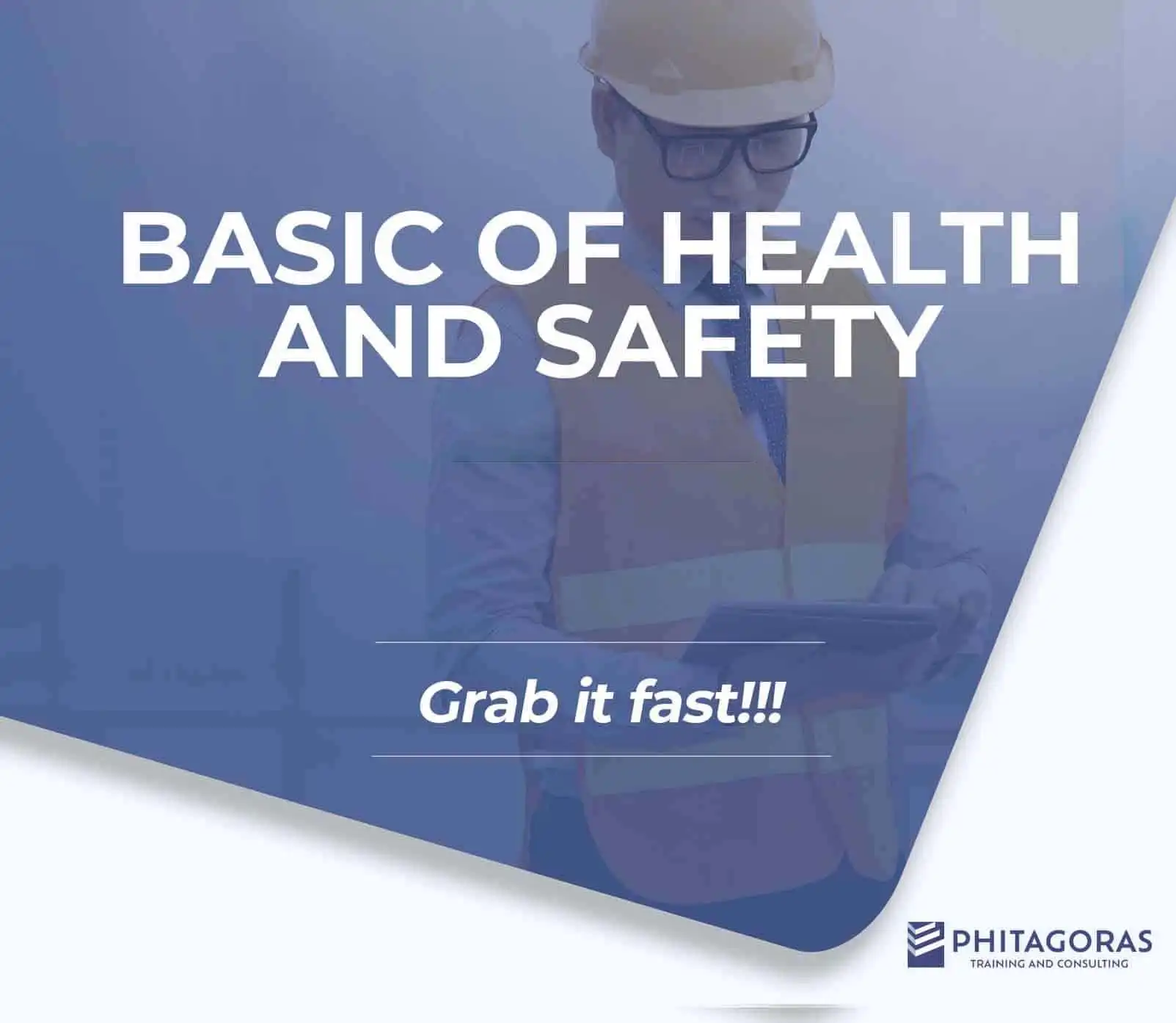 Training Basic of Health and Safety Banyak kecelakaan yang sebenarnya tidak perlu terjadi, tetapi bisa terjadi dan sangat merugikan. Karena itu diperlukan pengetahuan untuk mencegahnya agar kerugian dapat dihindarkan. Semua kecelakaan yang pernah terjadi ada sebabnya, semua sebab bisa dicari dan diketahui, karena itu semua sebab kecelakaan dapat dihindari sehingga semua kecelakaan bisa ditiadakan, sampai tercapai bebas kecelakaan. Salah satu cara mencegah Kecelakaan Kerja yaitu dengan menerapkan kaidah-kaidah Keselamatan dan Kesehatan Kerja di tempat kerja, yang harus dipatuhi oleh semua karyawan. Untuk itulah, training basic safety ini menjadi penting untuk diikuti oleh seluruh karyawan.
Meningkatkan kesadaran peserta terhadap pentingnya tindak pencegahan kecelakaan dan menggugahnya untuk mendorong karyawan dilingkungan kerjanya agar mau melakukan tindakan pencegahan kecelakaan.
Meningkatkan pengetahuan peserta akan upaya pencegahan kecelakaan dilingkungan kerjanya.
Meningkatkan moral Perusahaan dan karyawan serta mengurangi resiko kerugian bagi Perusahaan
MATERI TRAINING BASIC OF HEALTH AND SAFETY
Occupational Health & Safety Program

Risk Assessment

& Risk Management

Hazard Prevention & Control

Safe Work Permit

Job Safety Analysis
JADWAL TRAINING :
➤ Jadwal Training Online
11 – 12 Januari 2021
08 – 09 Maret 2021
05 – 06 Mei 2021
07 – 08 Juli 2021
01 – 02 September 2021
*(Training Online dilaksanakan pada Aplikasi Conference bisa diakses via Mobile ataupun Laptop/PC, info lebih lanjut hubungi kami)
➤ Jadwal Training (Tatap Muka)
Selama Masih Masa Pandemi Covid-19, Training Tatap Muka masih belum bisa dilaksanakan.
INVESTASI 
Investasi Training Basic of Health and Safety (Online) :
Rp. 5.999,000- Rp. 3.299.000.-

FASILITAS TRAINING ONLINE:

Sertifikat Kehadiran 
Softcopy Materi
Investasi Training Basic of Health and Safety (Tatap Muka) :
Rp. 7.649.000,- Rp. 6.999.000,-
FASILITAS TRANING OFFLINE:

Sertifikat Attendance
Modul Training  (hardcopy / softcopy)
Training Kit
Tempat training di hotel berbintang,
Makan Siang, coffee / tea break,
Foto Bersama

MENGAPA MEMILIH PHITAGORAS?
Berdiri sejak tahun 2003, Phitagoras merupakan PJK3 Resmi Kemnaker dan satu – satunya QHSE Training & Consulting di Indonesia yang sudah memiliki sertifikat ISO 9001:2015 & OSHAS 18001:2007 dari British Standards Institution (BSI) serta memiliki 3 akreditasi internasional dari NEBOSH UK, CIEH UK dan British Safety Council. Phitagoras juga memperoleh lisensi Tempat Uji Kompetensi BNSP melalui LSP K3 ICCOSH dan LSP OSHE Nusantara.
Phitagoras sudah mendapatkan sertifikat verifikasi Tempat Uji Kompetensi dari Lembaga Sertifikasi Profesi LSK K3 ICCOSH no 230/LSP LSK-K3/III/14 & LSP OSHE Nusantara.


Pendaftaran Basic Safety
Silahkan Klik Tombol "Daftar Training" dibawah ini, untuk melakukan pendaftaran Training