May 23, 2012
Posted by:

admin

Category:

Health Safety Environment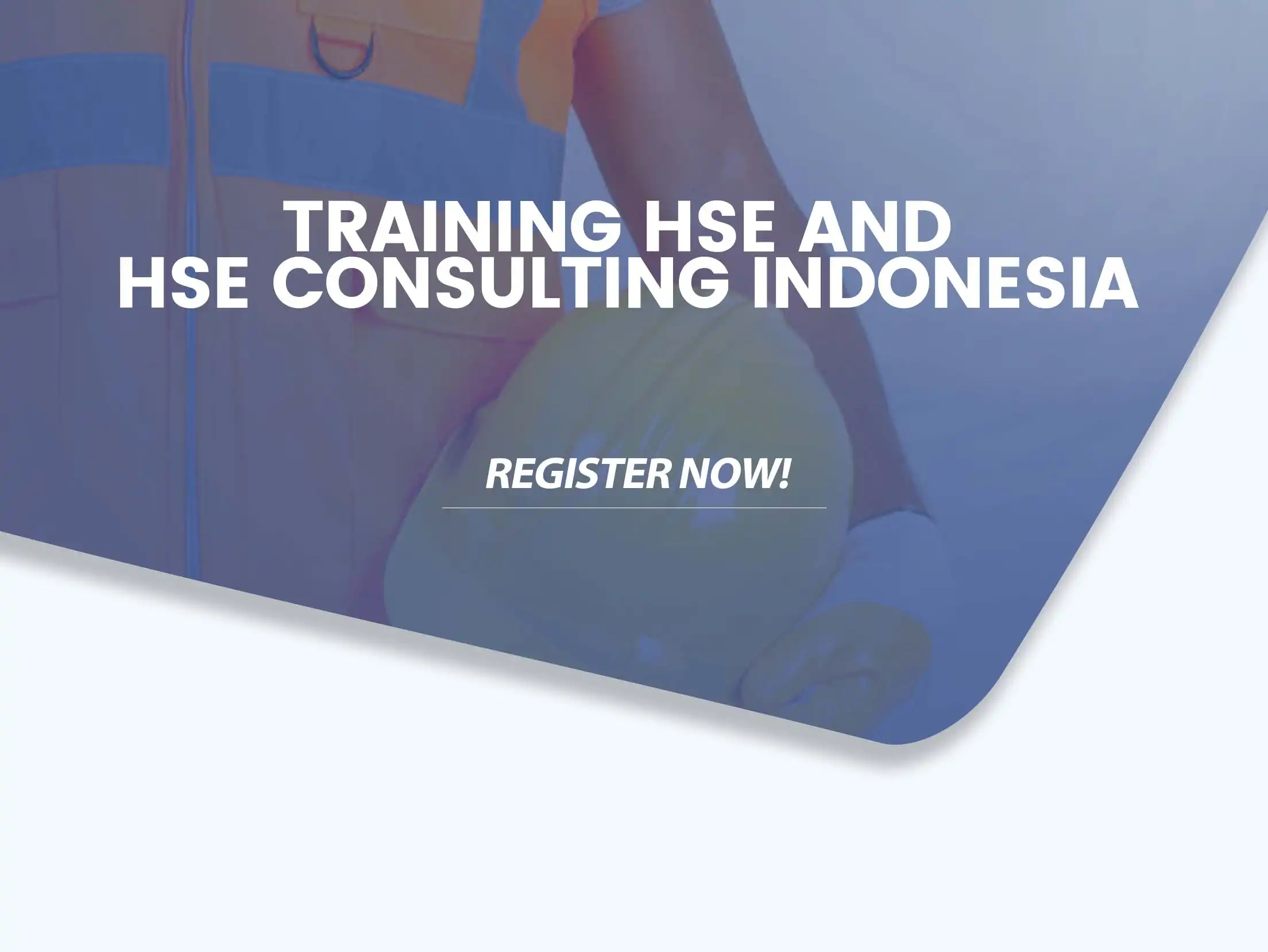 Training HSE and HSE Consulting Indonesia
Training HSE and HSE Consulting Indonesia – Phitagoras adalah perusahaan jasa training, konsultasi dan audit di Bidang Kesehatan dan Keselamatan Kerja (K3), Mutu dan Produktifitas, Lingkungan, Laboratorium serta ISO Series (ISO 9001:2008, ISO 14001:2004, OHSAS 18001:2007, ISO 22000:2005, ISO/IEC 17025:2005).
Adapun bidang jasa training hse, pelatihan hse dan kursus hse yang ditawarkan antara lain :
Training HSE
Ahli K3 Umum (AK3 Umum), sertifikat dikeluarkan oleh Kemnaker
Hazard Identification and Risk Assessment
Training HSE bersertifikasi Internasional
NEBOSH International General Certificates in Occupational Safety and Health
Program Inhouse Training :
In House Training HSE merupakan solusi tepat bagi perusahaan Anda karena dirancang khusus sesuai dengan culture, produk atau jasa dan proses dari perusahaan anda.
Semua topik public training HSE kami dapat diselenggarakan secara in house di perusahaan Anda, adapun topik in house training HSE lainnya adalah:
Health and Safety for Warehouse Workers
Health and Safety Working on Extreme Temperature (Hot Environment)
Respiratory Protection Plan
Designing an Effective PPE (Personal Protective Equipment) Program
Job Safety Analysis
Basic First Aid
Chemical Hazards: Understanding, Recognizing and Managing
Electrical and Mechanical Safety
Best Practice in Office Hygiene Implementation
Working in Elevation
Applied Noise Control in the Workplace
Hazard Identification and Control
Hearing Loss Prevention Program
Traffic Safety
Safe Business through Health & Safety Program Implementation
Train the Safety Trainer
Pencegahan dan Penanggulangan Bahaya Kebakaran
Construction Safety Design and Management
Confined Space Entry
Health & Safety Committee
Accident & Illness Prevention Program in the Workplace
Pengenalan Sistem Manajemen Keselamatan dan Kesehatan Kerja (SMK3)
Process Safety
Risk Management
HSE Leadership Training
Penanganan Bahan Kimia Berbahaya
Behavior Safety
Off the Job Safety
Safety Awareness
Safety for Supervisor
Job Hazard Analysis
Aplikasi Keselamatan & Kesehatan Kerja berdasarkan sektor pekerjaan (disesuaikan  dengan sektor industri customer)
Aplikasi Keselamatan & Kesehatan Kerja berdasarkan jenis pekerjaan
Fitness to Work
Fatigue (Kelelahan)
Substance Abuse in the Workplace
Violance in the Workplace
Employee Assisstance Program (EAP)
Permasalahan pada kerja Shift
CPR & First Aid Training – Basic/Intermediate/Advance
Aging Workers
Health and Safety Committee
Warehouse Safety Training
Hazard Identification Training
Safety Practices
Designing Occupational Health Program in the Workplace
Health Safety and Environment Management Course
Selain Pelatihan K3, Phitagoras juga memberikan jasa audit dan konsultasi di bidang K3, yaitu:
Occupational Health and Safety Management System based on OHSAS 18001:2007 / SMK3
Penyusunan Contractor's Safety Management System
Accident Investigations and Accident Reporting
Emergency Action Plans
Program Development and Implementation
Facility Audit and Recommendations
Behavioral Based Safety
Penyusunan Health and Safety Policy Documents
Risk Assessments
Fire Safety Management
Health and Safety Procedures
Occupational Health and Industrial Hygiene
Ergonomics
Job Safety Analysis / Job Hazards Analysis
Site safety review or safety audit
Risk Management
HAZOPS / Hazards Operability Studies
Safety Diagnosis
Building Safety
Food Safety
Etc
FAQ ( Frequently Asked Question)
Silahkan klik link ini atau link Frequently Ask Question untuk mengetahui pertanyaan – pertanyaan yang sering dilontarkan seputar Training yang kami selenggarakan.
Untuk informasi lebih lanjut tentang training HSE,  silahkan menghubungi kami atau silahkan mengisi form dibawah ini.  Tim Marketing kami akan menghubungi bapak/ibu.
MENGAPA MEMILIH PHITAGORAS?
Berdiri sejak tahun 2003, Phitagoras merupakan PJK3 Resmi Kemnaker  dengan No. KEP. P. 052/BINWASK3-PNK3/XI/2017 dan satu – satunya QHSE Training & Consulting di Indonesia yang sudah memiliki sertifikat ISO 9001:2015 dengan No Sertifikat FS 669848 & OHSAS 18001:2007 dengan No Sertifikat OHS 669850 dari British Standard Institution (BSI) serta memiliki 3 akreditasi internasional dari NEBOSH UK, CIEH UK dan British Safety Council. Phitagoras juga memperoleh lisensi Tempat Uji Kompetensi BNSP melalui LSP K3 ICCOSH dan LSP OSHE Nusantara.


Phitagoras sudah disertifikasi ISO 9001:2015 oleh BSI dengan nomor sertifikat FS 669848 dan OHSAS 18001:2007 dengan nomor sertifikat OHS 669850.