Training Certified Purchasing Professional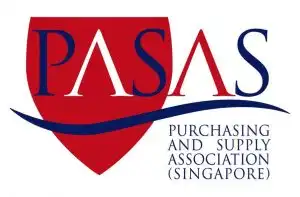 Training CPP Certified Purchasing Professional – Life in purchasing world is faced with ever growing issues and a very dynamic landscape. With increasing prices and cost of everything around the world, Purchasing Professionals held a key role in keeping operational cost low and is the frontline of quality control. To be competent Purchasing Professionals, one must be able to ride over the complexity of the issues of purchasing landscape.
For professionals attaining CPP Certification from PASAS has demonstrated his learning capacity, industry Best Practice knowledge, experience, and set competency needed to excel in the purchasing environment by meeting PASAS' standard that are accepted by various Local and Multi-National Companies and will add value to their company. CPP Certification and other Supply Chain Certification by PASAS Singapore are recognized by various multi-national corporations and endorsed by European Council of Leading Business Schools (ECLBS).
CERTIFIED PURCHASING PROFESSIONAL OBJECTIVES
At the end of the Certified Purchasing Professional program, the participants will be able to :
Understand Purchasing strategies and Best Practice processes

Improve Purchasing Process effectiveness and efficiency

Establish the proper Purchasing Ethical standard for Purchasing Operation

Reduce Operational Cost
WHO SHOULD ATTEND THE CERTIFIED PURCHASING PROFESSIONAL ?
This certification is aimed for Purchasing, Procurement, and/or Supply Chain Managers, Business Owners, Purchasing/Procurement Operators.
ASSESSMENT
At the end of the program, the participants will be assessed with 2 hours of CPP Exam.
PROGRAM MODULES
Module 1: Purchasing Management
Module 2: Contract Management / Strategic Negotiation
Module 3: Centralisation and Decentralisation of Purchasing
Module 4: Supplier Selection / Quality Management
Module 5: Supplier Relationship Management
Module 6: Purchasing and SCM
Module 7: Globalisation
Module 8: Technology in Purchasing
Module 9: Internet of Things (IOT)
OUR COURSE DIRECTOR
SM Syed Ali MSc, CPL, ACTA–
 SM Syed Ali is currently a Regional Training Director – Learning & Development in Purchasing and Supply Association Singapore (PASAS) Education. Syed Ali also facilitates Training & Consultations related work for SPRINGS S'pore, TRUST Management Centre (TMC), Supply Chain and Logistics Academy (SCALA), Singapore Logistics Academy & MDIS Global for their local and overseas programs. Prior to the aforesaid organizations, Syed has had held key management positions in 3 Multi National (Manufacturing) Companies working across the Regions in Asia, Europe and USA in many Global Supply Chain Logistics Programs and Projects Implementation for about 25 years.
As part of his ongoing strong commitment and dedication to Learning and Development outside Supply Chain Management Logistics Arena, Syed has also been very deeply involved in facilitating various enrichment and Life Skills Programs for Teachers, Staffs and Students at all levels. He had coached >200 (MOE) school programs to date eg Design Thinking, Effective Communication & Presentation Skills, Team Building, Motivation & Leadership, Servant Leadership, Exam Prep Programs, Counselling, Speed Reading, Social Etiquette, Study Skills etc. Syed is also deeply involved in developing courseware/Training Materials for working practitioners and students as part of his new passion.
Syed is also an Active Grass Root Community Leader serving in various voluntary organisations and neighbourhood communities. He had received the 15 years Good Service Award in August 2014 from his Member of Parliament through the Singapore Prime Minister Office (PMO).
Syed has an Executive Master of Science Degree in Industrial & Organizational Psychology/HRM with the City University of New York (CUNY), Bachelor Degree in SCM Logistics from Curtin University, Australia and Diploma in Project Management from Cambridge University. Syed is a Certified Professional Logistician from Chartered Institute of Logistics & Transport (CILT UK).
Syed is an ACTA Certified (Training & Assessment) by the Singapore Work Development Authority (WDA) and Coaching Certificate from TUV SUD/PSB. Syed has been also appointed as Skills Future Mentor by SPRINGS Spore in July16 and for the newly launched Professional Conversion Program (PCP) Mentor and Trainer wef Aug 2016.
THE CERTIFIED PURCHASING PROFESSIONAL INVESTMENT: 
IDR 6.999.000,- (Full Payment 1 week before the course)
IDR 7.999.000,- (Normal Price)
THE CERTIFIED PURCHASING PROFESSIONAL FEE INCLUDES:
Lunch, 2 x Coffee and snacks each day, Course Workbook & Training Kit
THE CERTIFIED PURCHASING PROFESSIONAL COURSE FEE EXCLUDES: 
Hotel accommodation
THE CERTIFIED PURCHASING PROFESSIONAL SCHEDULE 2018 :
BSD Serpong, 24 – 26 April 2018
BSD Serpong, 10 – 12 Juli 2018
BSD Serpong, 25 – 27 September 2018
BSD Serpong, 18 – 20 Desember 2018
Phitagoras is OHSAS 18001:2007 certified from BSI (certificate number: OHS 669850) & ISO 9001:2015 certified from BSI ( Certificate number: FS 669848)

Training CPP – Certified Purchasing Professional 
Pre Registration: