Training Ergonomics
Applied Industrial Ergonomics aim to learn how to improve the health, safety and productivity of your workforce through practical ergonomics solutions. Gain the skills and tools you need to make simple and effective ergonomic improvements in the industrial environment. Organisations with active health and safety programmes have many advantages including reduced absenteeism, reduced staff turnover, lower healthcare costs, reduced insurance premiums and compensation claims, fewer work related injuries and improved productivity. Especially on industrial ergonomics, this is should demonstrate how to apply ergonomics principles to industrial environments at three different levels of intensity. This approach will help reduce staff sickness and absenteeism, reduce healthcare costs, insurance premiums and compensation claims, improve the productivity of the workforce and the quality of the product. Ergonomic assessments clearly identify challenges and practical solutions enabling you to resolve workplace issues. Training is an essential element to ergonomics program success.
Introduction to Occupational Ergonomics
Work-Related Musculoskeletal Disorders
Recognising Ergonomic Issues
Evaluating Ergonomic Risk Factors
Prioritising Ergonomic Risk
Manual Material Handling Tasks: Lifting equation

Office Ergonomics
Ergonomic Design Guidelines
Ergonomic Improvements: Rapid Team event
Performing an Ergonomics review: Ergonomics Program Evaluation.
Video Manual Handling.
The skill and information that will be learned in TRAINING ERGONOMICS :
•    Explain the application of ergonomics to workstation retrofit and design.
•    Evaluate workstations and equipment for good ergonomic design.
•    Identify contributing factors to work-related musculoskeletal disorders.
•    Accurately apply various ergonomic assessment tools.
•    Prioritise ergonomic improvements to maximise return on investment (ROI).
WHO SHOULD ATTEND TRAINING ERGONOMICS ?
Anyone interested in improving health and safety and productivity will benefit from attending this training ergonomics, including:
•    Health and Safety professionals
•    Ergonomics committees
•    Facilities and manufacturing engineers
DURATION TRAINING ERGONOMICS
14 hours effectively (2 days)
TRAINER :
JADWAL TRAINING ERGONOMICS: Please Call us
INVESTASI TRAINING ERGONOMICS : Please Call Us
LOKASI TRAINING
Untuk melihat lokasi training silahkan klik disini
FAQ ( Frequently Asked Question)
Silahkan klik link ini atau link Frequently Ask Question untuk mengetahui pertanyaan – pertanyaan yang sering dilontarkan seputar Training yang kami selenggarakan.
Phitagoras sudah disertifikasi ISO 9001:2015 oleh BSI dengan nomor sertifikat FS 669848 dan OHSAS 18001:2007 dengan nomor sertifikat OHS 669850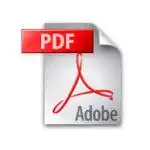 Please read our privacy policy


Share on Whatsapp